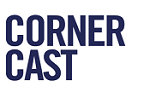 Corner Cast Construction Inc.
Categories
Manufacturer/Direct New Hampshire New Jersey New York North Carolina North Dakota Pennsylvania Manitoba New Brunswick Newfoundland Northwest Territories Nova Scotia Alaska American Samoa Armed Forces Africa Armed Forces Pacific California Connecticut Florida Georgia Hawaii Mexico Caribbean Central America South America Europe Northern Africa Southern Africa East Africa Oceania Arctic Antarctica Australia Maine Marshall Islands Massachusetts Michigan Minnesota Rhode Island South Carolina Vermont Virgin Islands Nunavut Ontario Prince Edward Island Quebec Saskatchewan Yukon Territory Washington Wisconsin Alberta British Columbia
Manufacturer/Direct
About
Corner Cast produces turnkey modular steel structures. We attune ourselves to a client's needs, then apply our knowledge and experience to create a robust, high-quality solution that quickly proves its value.