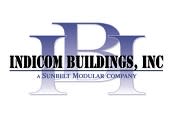 Indicom Buildings, Inc.
Categories
Tennessee Texas Utah Wyoming Mexico Alabama Arizona Arkansas Colorado Georgia Illinois Indiana Iowa Kansas New Mexico North Carolina North Dakota Louisiana Michigan Minnesota Mississippi Missouri Nebraska Ohio Oklahoma South Carolina South Dakota
Manufacturer/Wholesale
About
Indicom Buildings, Inc. is a major wholesale manufacturer of custom designed single and multi-unit mobile modular office buildings, classrooms, and construction site trailers. Indicom Buildings, Inc. is located in Burleson, Texas.
Contacts
Devin Duvak
Vice President
Alabama
Arizona
Arkansas
Colorado
Illinois
Indiana
Iowa
Kansas
Kentucky
Louisiana
Mississippi
Missouri
Montana
Nebraska
Nevada
New Mexico
North Dakota
Oklahoma
South Dakota
Tennessee
Texas
Utah
Wyoming
Mexico
California
Florida
Georgia
Maryland
Massachusetts
Michigan
Minnesota
New Jersey
New York
North Carolina
Ohio
Pennsylvania
Puerto Rico
South Carolina
Virgin Islands
Virginia
West Virginia
Wisconsin