Atlas Performance Industries, Inc.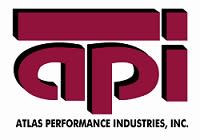 Atlas Performance Industries, Inc.
Categories
Armed Forces Pacific California Nevada Arizona 5,000 square feet or less Temporary Single-story Security Retail or Hospitality Rent Permanent Over 10,000 square feet Outright Purchase Operating Lease Municipal Lease Financial Institution Finance Lease Multi-Story Lease-to-Purchase Institutional or Assembly Healthcare General Office Finance Equipment/Storage Education Construction Site Offices Building Bathroom Pods 5,000 to 10,000 square feet
Dealer/Fleet Owner
About
Atlas Performance Industries, Inc. (api) has been supplying quality trailers, modular buildings, & storage containers, throughout California since 1983. What began as a leasing company with a fleet of fewer than a hundred has grown to an ever expanding fleet of over a thousand units. In addition to sales, and leasing, api also specializes in the design and manufacture of custom trailers and modular buildings. api's central location mid-way between San Francisco and Los Angeles in Santa Maria enables us to serve the entire state of California. api is locally owned and operated with a commitment to providing superior products and excellent service in a timely manner.