Art's-Way Scientific, Inc.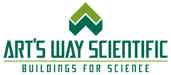 Art's-Way Scientific, Inc.
Categories
Australia Nevada New Mexico New York North Carolina North Dakota Ohio Oklahoma Oregon Palau Pennsylvania Puerto Rico Rhode Island South Carolina South Dakota Tennessee Texas Utah Vermont Virgin Islands Virginia Washington West Virginia Wisconsin Wyoming Alberta British Columbia Manitoba New Brunswick Newfoundland Northwest Territories Nova Scotia Nunavut Ontario Prince Edward Island Quebec Saskatchewan Yukon Territory Mexico Caribbean Central America South America Europe Georgia Guam Hawaii Idaho Illinois Indiana Iowa Kansas Kentucky Louisiana Maine Marshall Islands Maryland Massachusetts Michigan Minnesota Mississippi Missouri Montana Nebraska Alabama Alaska American Samoa Arizona Arkansas Armed Forces Africa Armed Forces Pacific California Colorado Arctic Antarctica Northern Africa Southern Africa Middle East Central Asia New Jersey New Hampshire South Asia East Africa Southeast Asia Oceania Connecticut Delaware District of Columbia Florida Retail or Hospitality Rent Permanent Over 10,000 square feet Outright Purchase Multi-Story Lease-to-Purchase Institutional or Assembly Healthcare General Office Financial Institution Finance Lease Finance Equipment/Storage Education Construction Site Offices Building Bathroom Pods 5,000 to 10,000 square feet 5,000 square feet or less Temporary Single-story
Manufacturer/Direct
About
Art's Way Scientific, Inc. designs, manufactures, and installs custom facilities for laboratory animal research, biocontainment, triage, public health, food safety and general laboratory requirements. Modular units are configured to your research requirements with your choice of equipment and features packaged into a turnkey solution. Consider modular for your research space requirements.
Contacts
Primary
Scott Baillargeon
Project Manager
Alabama
Alaska
American Samoa
Arizona
Arkansas
Armed Forces Africa
Armed Forces Pacific
California
Colorado
Connecticut
Delaware
District of Columbia
Florida
Georgia
Guam
Hawaii
Idaho
Illinois
Indiana
Iowa
Kansas
Kentucky
Louisiana
Maine
Marshall Islands
Maryland
Massachusetts
Michigan
Minnesota
Mississippi
Missouri
Montana
Nebraska
Nevada
New Hampshire
New Jersey
New Mexico
New York
North Carolina
North Dakota
Ohio
Oklahoma
Oregon
Palau
Pennsylvania
Puerto Rico
Rhode Island
South Carolina
South Dakota
Tennessee
Texas
Utah
Vermont
Virgin Islands
Virginia
Washington
West Virginia
Wisconsin
Wyoming
Alberta
British Columbia
Manitoba
New Brunswick
Newfoundland
Northwest Territories
Nova Scotia
Nunavut
Ontario
Prince Edward Island
Quebec
Saskatchewan
Yukon Territory
Mexico
Caribbean
Central America
South America
Europe
Northern Africa
Southern Africa
Middle East
Central Asia
South Asia
East Africa
Southeast Asia
Oceania
Arctic
Antarctica
Australia
Ellen Dickie
Advertising Consultant
Alabama
Alaska
American Samoa
Arizona
Arkansas
Armed Forces Africa
Armed Forces Pacific
California
Colorado
Connecticut
Delaware
District of Columbia
Florida
Georgia
Guam
Hawaii
Idaho
Illinois
Indiana
Iowa
Kansas
Kentucky
Louisiana
Maine
Marshall Islands
Maryland
Massachusetts
Michigan
Minnesota
Mississippi
Missouri
Montana
Nebraska
Nevada
New Hampshire
New Jersey
New Mexico
New York
North Carolina
North Dakota
Ohio
Oklahoma
Oregon
Palau
Pennsylvania
Puerto Rico
Rhode Island
South Carolina
South Dakota
Tennessee
Texas
Utah
Vermont
Virgin Islands
Virginia
Washington
West Virginia
Wisconsin
Wyoming
Joseph Minor
Project Manager
Daniel Palmer
President
Alabama
Alaska
Arkansas
Colorado
Connecticut
Delaware
District of Columbia
Georgia
Idaho
Illinois
Indiana
Iowa
Kansas
Kentucky
Louisiana
Maine
Maryland
Massachusetts
Michigan
Minnesota
Missouri
Montana
Nebraska
New Hampshire
New Jersey
New Mexico
New York
North Carolina
North Dakota
Ohio
Oklahoma
Oregon
Pennsylvania
Rhode Island
South Carolina
South Dakota
Tennessee
Texas
Utah
Vermont
Virginia
Washington
West Virginia
Wisconsin
Wyoming
Alberta
British Columbia
Manitoba
New Brunswick
Northwest Territories
Nova Scotia
Nunavut
Ontario
Prince Edward Island
Quebec
Saskatchewan