Acc U Set Construction, Inc.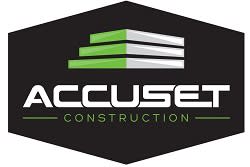 Acc U Set Construction, Inc.
Categories
Oregon Washington Arizona California Idaho Montana Nevada Healthcare General Office Education Building 5,000 to 10,000 square feet 5,000 square feet or less Temporary Retail or Hospitality Permanent Over 10,000 square feet Multi-Story Institutional or Assembly
Contractor/Builder
About
Acc-U-Set Construction, Inc. has been serving the Pacific Northwest since 1997. Located near Vancouver, Washington, we currently serve Washington, Oregon, California, North Dakota and Idaho. We are diversified with the services that we offer to our clients. We install and relocate modular and mobile buildings from double wides to multi-plex and multi-story units.