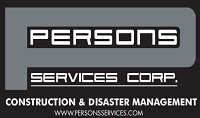 Persons Services Corp.
Categories
Contractor Georgia Louisiana Mississippi New Mexico North Carolina Puerto Rico South Carolina Tennessee Texas Virgin Islands Caribbean Alabama Arizona Arkansas Florida
Contractor/Builder
About
Persons Services Corp. (PSC) is a full service diversified construction services firm serving multiple sectors and industries. Our services include general construction, construction management, civil & site design and construction, foundations, provide & erect modular units, blocking, tie-down, interior fit-out, and project development for permanent, temporary and emergency modular projects. Our team will provide a turnkey, economical solution for most any situation.