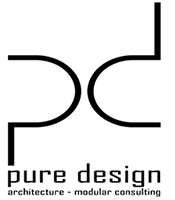 Pure Design, LLC
Categories
South Dakota New Jersey Nebraska Missouri Minnesota Kansas Colorado California Arizona Wyoming Utah Tennessee Design Professional
Design Professional
About
Principals Michael Heitsman and Casey Culbertson started Pure Design with a clear vision – provide a tailored client experience by approaching each project with a common-sense attitude, instead of the typical architect ego-centric approach.
Through their collective experience, Pure Design is stepping out as a leader in the modular construction and senior living industries. They have led dozens of modular construction projects as well as 30+ senior living projects across the country.
Our mantra has always been to understand a topic so well, you can help to better the industry. Pure Design has solidified relationships with key industry leaders to provide a turnkey approach to modular construction projects.