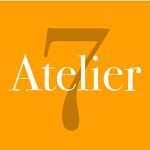 Atelier 7 Architects LLC
Categories
South Carolina Tennessee Texas Virginia West Virginia Florida Georgia North Carolina Alabama Florida Georgia Louisiana North Carolina Design Professional
Design Professional
About
OUR DNA Atelier 7 Architects LL. is a unique architectural practice which specializes in using shipping containers, modular systems, and prefabricated building systems for bespoke retail, office, and residential projects. Established in 2016, our goal is to become "Disrupters" of the built environment; to deliver a solution that contributes to the fulfillment of real human needs while complementing the natural environment. Our practice is a democratic workshop where everyone's opinion matters. Ideas are allowed to be free-flowing and decisions made together. The name "Atelier" is coined from the French word for 'workshop' or 'studio' approach to our work, as we strive to embody the ideals of a collaborative workspace. The number "7" represents the ideals we carry forth on the projects we execute.
DESIGN PRINCIPLES
1. CURIOSITY: explore the unique and full potential of every opportunity
2. COLLABORATION: include our clients and industry experts as welcomed collaborators
3. ACCESS: make great design accessible
4. DESIRE: to reach, explore, design, and deliver the best
5. CONVICTION: to bring the best solutions to life
6. HARMONY: create harmony between object and environment
7. CREATIVITY: seek alternative and atypical project solutions
Innovation is essential to our design process and we undertake extensive R+D in technology, market trends and fabrication processes. We employ Building Information Modeling (BIM) from the outset on all projects. Our digital design and development prowess is rooted in each partner.