Seacoast Modular Homes, Inc.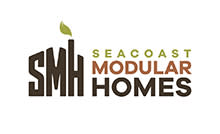 Seacoast Modular Homes, Inc.
Categories
Maine Massachusetts New Hampshire Vermont Building 5,000 to 10,000 square feet 5,000 square feet or less Single-story Over 10,000 square feet Multi-Story
Contractor/Builder
About
Seacoast Modular Homes builds custom multifamily modular projects in Maine, Massachusetts, Vermont, and New Hampshire. We have the experience to design, build and deliver your project, more affordably, and on budget.