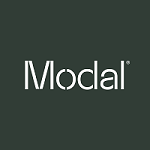 Modal Living, Inc.
Categories
California New Mexico Utah Washington Multi-Story Finance Building 5,000 to 10,000 square feet 5,000 square feet or less Permanent Over 10,000 square feet Outright Purchase
Owner/Developer
About
Modal was created to make a difference. Our homes are sustainable, adaptable, affordable, and modern. We design unique spaces that are better for you and better for our planet. We build without compromising quality or functionality. Our product perfectly embodies our goal as an organization: to do more with less. We're dedicated to providing a new mode of living.
At Modal, we build small but smart. We're committed to provide a better way of life through modular, accessible, and responsible housing.