Bryan Ferry
President
, Integrated Modular Construction
Categories
Illinois Indiana Kentucky Michigan Missouri Ohio
About
Bryan Ferry has over 27 years' experience in the Modular Building Industry.
He currently serves as the President of Integrated Modular Construction in Indianapolis, IN. Bryan began his career with GE Capital Modular Space as a Branch Sales Rep in Greenville, SC then quickly moved to his own branch in Ft. Myers, FL. Given his success in that market, Bryan was promoted to Sr. Territory Manager for the Jacksonville, FL location where he continued to contribute to the overall growth of the organization. Not adverse to change, Bryan relocated his new family to Chicago first as Sales then promoted in 2003 to the Regional Remarketing Manager.
In 2006, Bryan rose to a national position as the National Product Sales Manager driving major increases in the Value Added Product line.
With a new owner Bryan was tasked to upgrade the sales force and became one of the first Corporate Managers of Training where he not only developed the content but went into the field and lead training classes.
In October 2009, Bryan was promoted the role as District Sales Manager for the Midwest District, responsible for all sales, leasing, marketing and business development functions.
In 2013, Bryan became VP of Sales and Marketing for Tyson Onsite, LLC in Indianapolis, IN. Brought in with ownership stake to manage sales team and control all aspects of the revenue side of the business. He grew business value from 7mm to 25mm in 6 years; sold and exited with leadership team.
In May 2018 Bryan started Integrated Modular Construction with partner Greg Fuller –Owner of North Mechanical to revolutionize the current construction process.
Bryan holds a BS degree in Marketing, Promotion and Industrial
Images
Contacts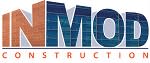 Primary
President
5,000 square feet or less
5,000 to 10,000 square feet
Accessibility
Bathroom Pods
Bathroom Systems
Bathrooms
Building
Concrete
Consultants
Contractors, General
Education
Finance
Finance Lease
Finishing, Interior & Exterior
Foundations
Furnishings
General Office
Healthcare
Institutional or Assembly
Interior Panels - Metal Covered
Interior Panels - Vinyl covered
Intermodal Shipping Containers
Lockers
Mezzanine/Storage Platforms
Multi-Story
New Shipping Containers
Outright Purchase
Over 10,000 square feet
Partitions
Permanent
Piers
Railing
Ramps
Rent
Retail or Hospitality
Security
Services
Single-story
Stairs
Steel Beams
Structural Metals
Used Shipping Containers
Wall Panels, Exterior
Wall Panels, Interior
Supplier of Services
Alabama
Arizona
Arkansas
California
Colorado
Connecticut
Delaware
District of Columbia
Florida
Georgia
Illinois
Indiana
Iowa
Kansas
Kentucky
Louisiana
Maryland
Massachusetts
Michigan
Minnesota
Mississippi
Missouri
New Hampshire
New Jersey
North Carolina
North Dakota
Ohio
Oklahoma
Oregon
Pennsylvania
Rhode Island
South Carolina
South Dakota
Tennessee
Texas
Vermont
Virginia
West Virginia
Wisconsin